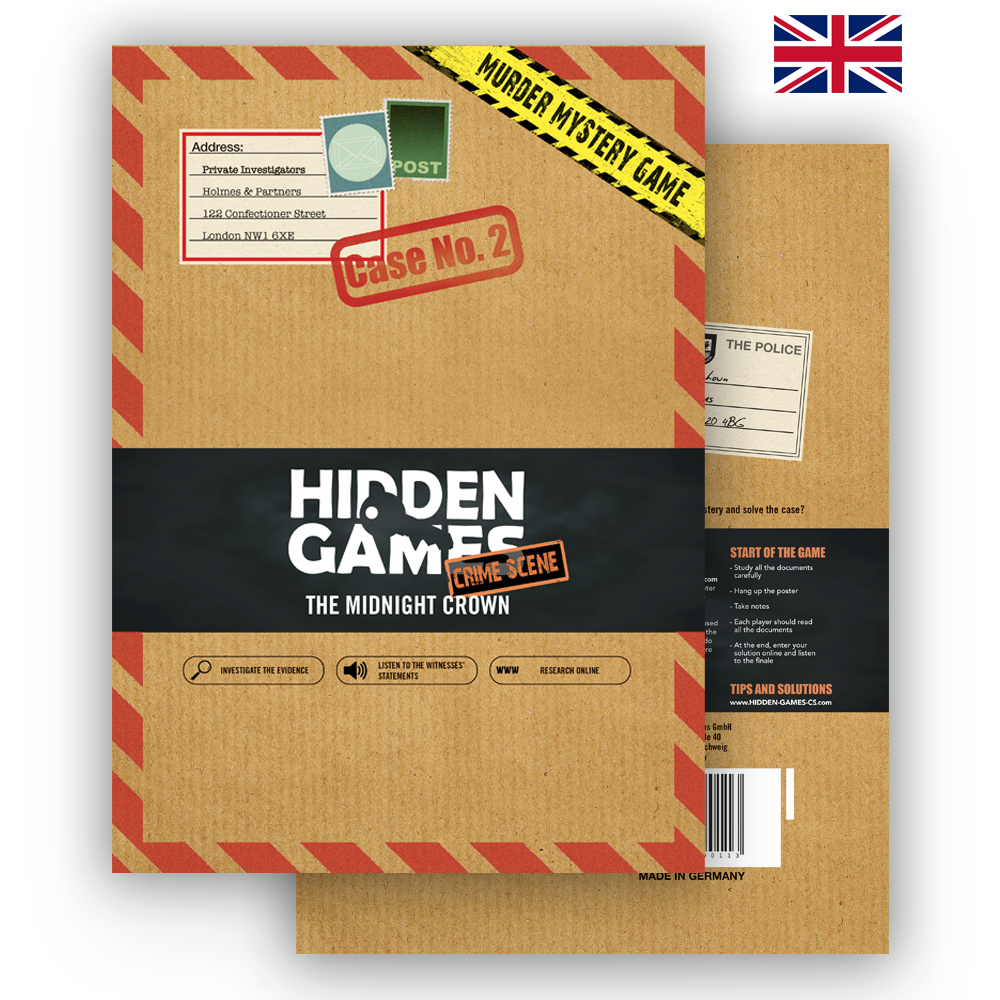 The Midnight Crown
Crime Games |

€

23,90
Ein berühmtes Diadem wurde aus einem Museum in Wakefield gestohlen. Um einen vermeintlich simplen Einbruch strickt sich ein Konstrukt aus Intrigen und Geheimnissen.  Es ist keine Voraussetzung, dass ihr den ersten Krimifall bereits gespielt habt.
The famous Midnight Crown has been stolen from a museum in Wakefield. A construct of intrigue and secrets is knitted around a supposedly simple burglary. It is not a prerequisite that you have already played the first crime case. 
Begebt euch im Team auf eine spannende Jagd nach den Tätern
Unser zweiter Fall im britischen Englisch
Untersucht echte Beweismittel
Analysiert Verhöre
Recherchiert online
Lasst die Grenze zwischen Spiel und Realität verschwimmen
Werdet zu echten Detektiven!
1-6 Spieler | ab 14 Jahre | 90-150 Minuten