THE 2nd CASE FOR THE SUCCESSFUL INSPECTOR
The famous tiara of the Madonna was stolen from a museum. A construct of intrigue and secrets is knitted around a supposedly simple burglary. Be there to support the inspector. Throw yourself head first into an exciting crime case and find your way to the solution using multimedia.
It is not necessary that you have already played the first crime case. However, as an introduction to our crime series, we recommend that you play the first case beforehand.
An exciting puzzle awaits you and your team to solve!
You play together as a team and have to prove your detective skills!
Blur the line between game and reality!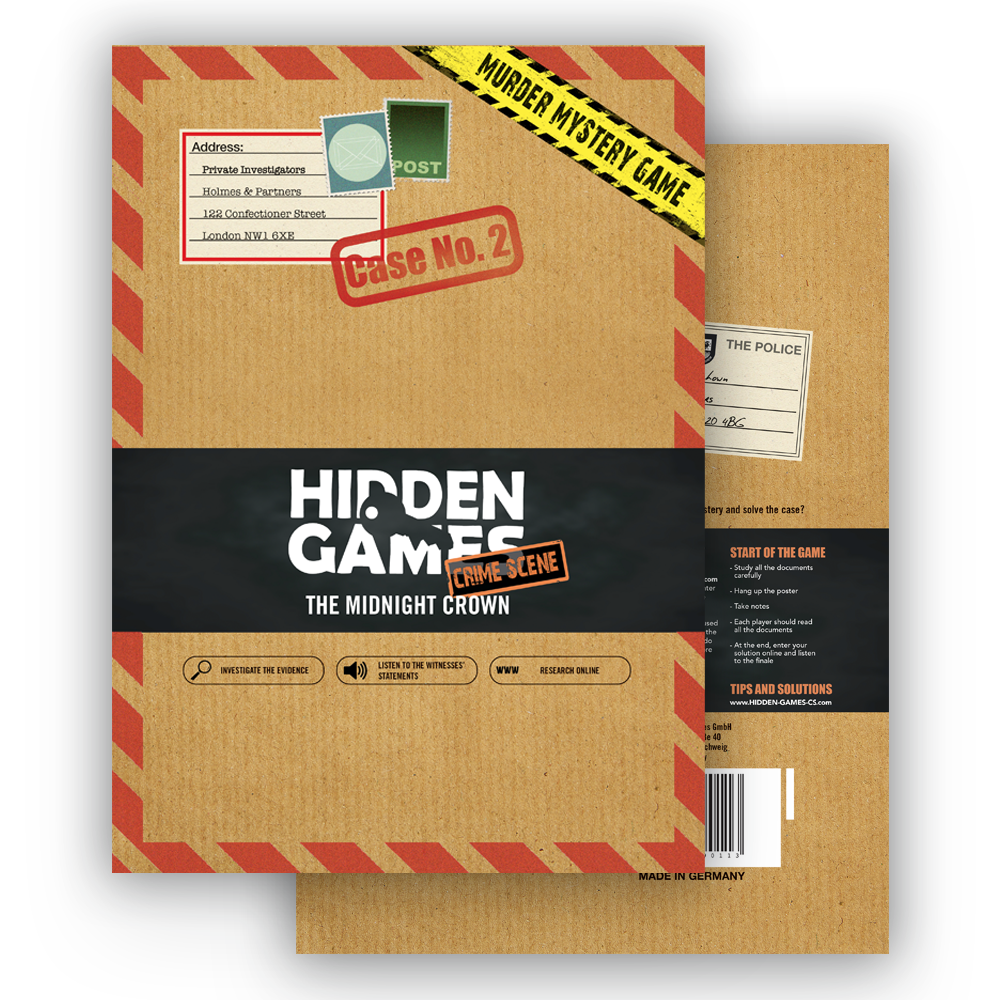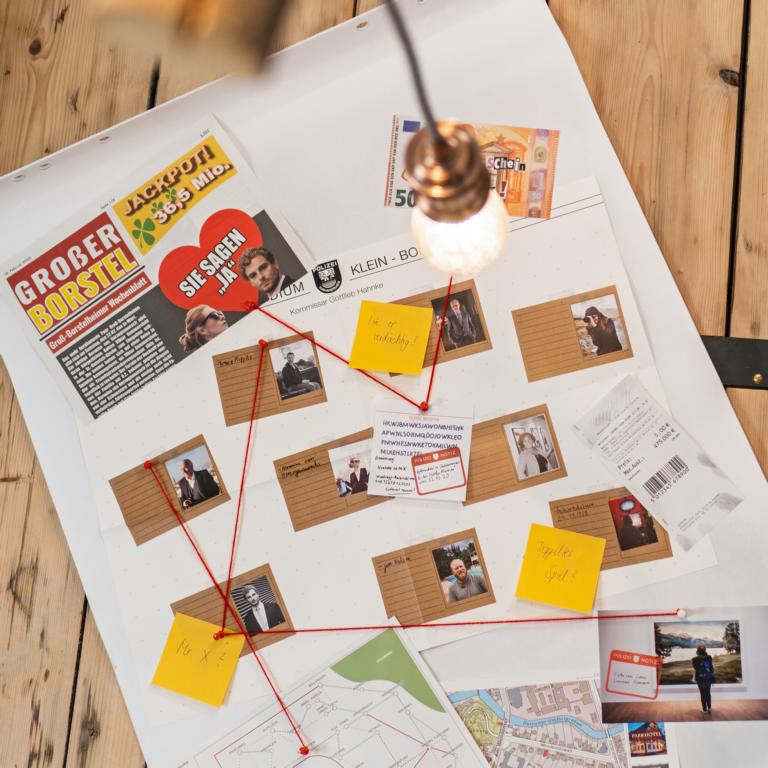 CASE 2 – THE MIDNIGHT CROWN
Crime Games |

€

23,90
Go on a thrilling hunt for the perpetrators as a team
Examine real evidence
Analyse interrogations
Research online
Blur the line between game and reality
Become real detectives!
Please note that we sell and ship  this version only within Germany about our webshop.
For a purchase from abroad please buy it via Amazon.