JUNIOR CASE – THE MISSING SWORD
A brazen theft throws the citizens of Rome into turmoil.
The sword of the gladiator statue "Maximus", which stands for bravery and discipline, has been stolen.
Alfredo, the guide and guard of the Colosseum, is suspected of having stolen the sword.
He asks for your help and already has an idea of how to track down the real culprit.
Go to Rome, report to Alfredo and find the symbol of times past – the sword of Maximus.
An exciting puzzle awaits you and your team to solve!
You play together as a team and have to prove your detective skills!
Speak your mind and complement each other's skills!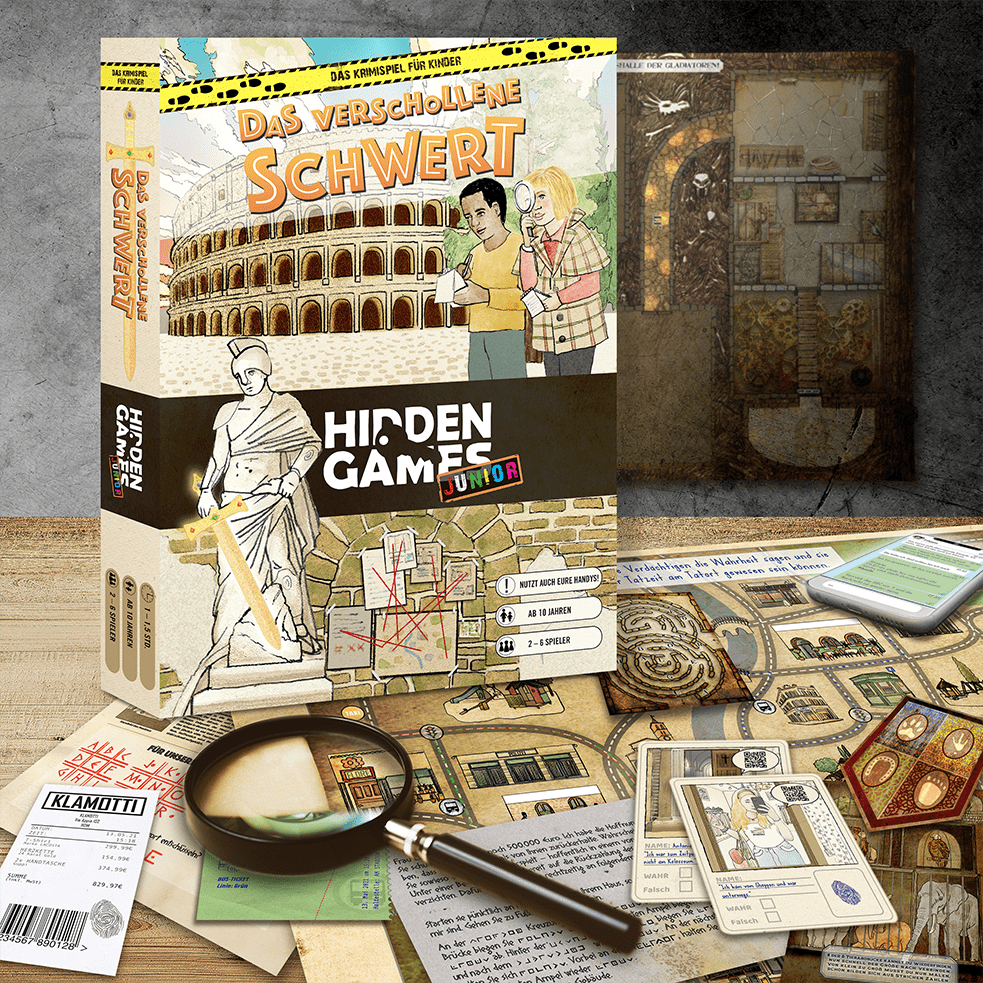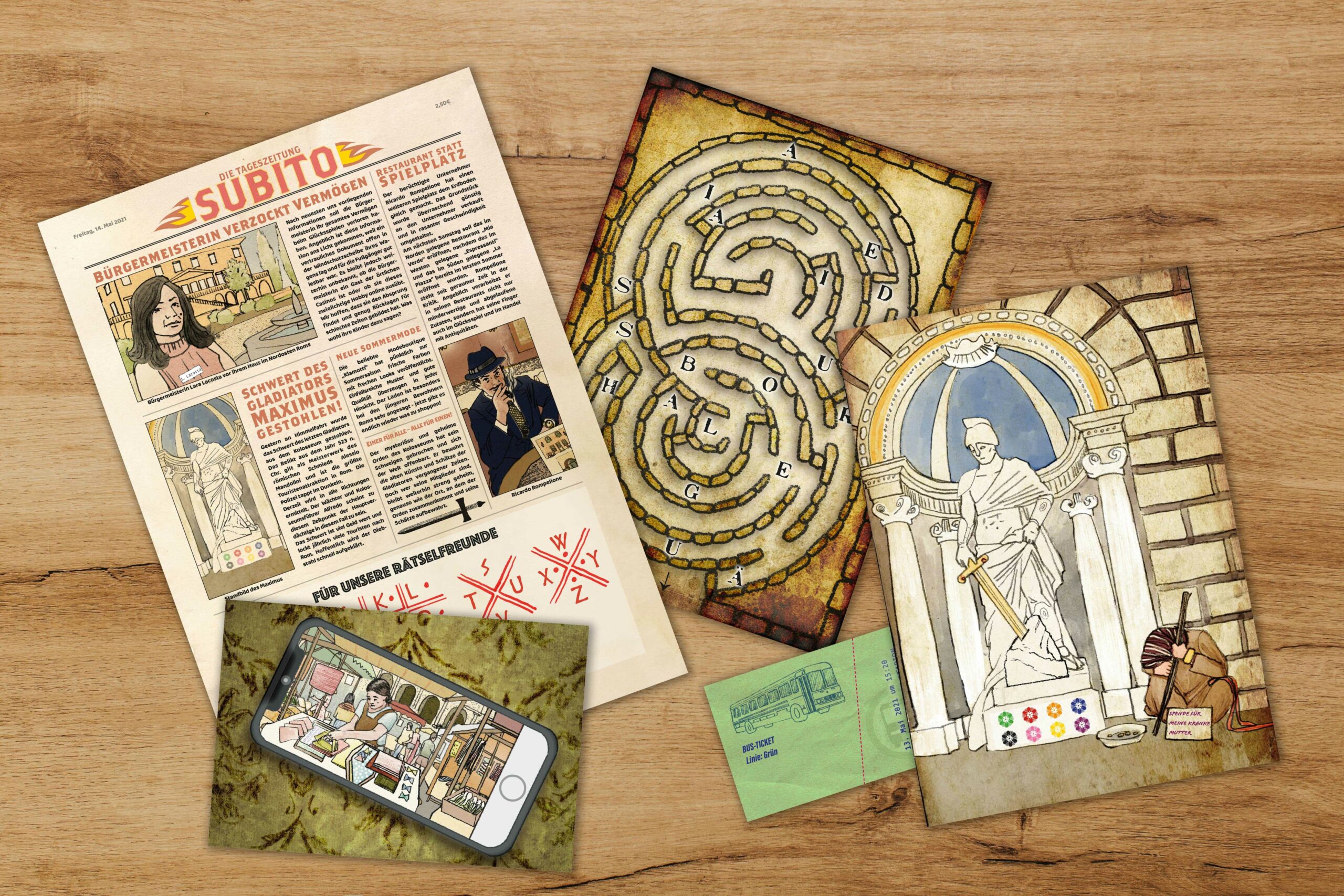 JUNIOR CASE – THE MISSING SWORD
Crime Games |

€

23,90
Set off on an exciting hunt for the perpetrators as a team
Examine real evidence
Analyse interrogations and check alibis
Use your mobile phones and blur the line between game and reality
Become real detectives!
Please note that this game is only available as a German version.